Reviews | Testimonials
Media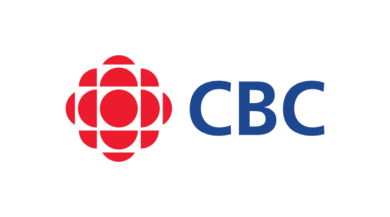 https://www.cbc.ca/listen/shows/all-in-a-day/segment/15623789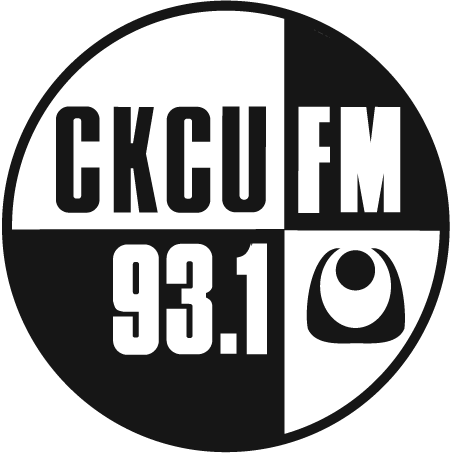 "This beautiful cookbook is a work of art in itself" (Barbara Gray, reporter CKCU 93.1 Radio FM, Ottawa, Canada)
From our readers
"I received your book this morning, and I must tell you it made my day. Congratulations for the beautiful work and efforts you have created a best seller." (G. Priniotakis, Montreal, Canada)
"Your book is a beauty to behold- the photos, the layout, the concept, the explanations and the recipes. It exudes the joy you radiate as host and hostess and as food lovers." (K. Mah, Ottawa, Canada)
"And how impressed we were with "Let Go"!  It is a beautiful, professional — educational — and useful piece of work, and visually a delight! The only thing, I think — this book deserves to be published by Harper Collins, Random House, Penguin etc. or one of the other big publishing companies" (J. Haney, Ottawa, Canada)
On the meals served in Italy and France
Mónica and Yves provided meals fit for royalty and those long evenings with all around the table brought together people from different worlds with warmth and harmony I will never forget. (K. Gross, San Francisco, CA, USA, Studio Italia 2018
This workshop went beyond all expectations…the food and wine alone were worth the trip. I would recommend this well-run workshop to all levels – to all artists! I learned so much about who I am as an artist and fell deeper in love with the beauty of Italian art, food, wine, and the landscape. (O. Moorehead, Los Angeles, USA, Studio Italia 2018)
The food prepared with love by an amazing chef and every evening was a superb dining event! Yves and Mónica are the perfect team. It was an awesome and highly recommended overall experience! (M. Campbell, High Point, USA, Atelier Provence& Barcelona 2018)
An experience of a lifetime, with a brilliant teacher, a talented chef, sublime locations, thoughtfully designed program, which left us with only one question: when can we do this again! (A. Fader, New York, USA, Studio Italia 2018)
Walk the Arts offers not only a stimulating art workshop that motivates students to experiment and progress, but they also offer a wonderful cultural experience that is enhanced with excellent food and warm friendship. (D. Ericsson, Toronto, Canada, Studio Italia 2017)
This sublime adventure was of course topped off by the excellent cuisine, and caring attention to participants' personal needs. (J. and R. Haney, Ottawa, Canada Atelier Provence and Barcelona 2015)
An inspiring week in Provence of painting at excellent sites and beautiful scenery, delicious food and wine. Walk the Arts offers the only and best Art Courses to do in Europe, a huge thank you to Yves and Mónica. (D. Lombard, NSW, Australia, Atelier Provence and Barcelona 2017).
This workshop exceeded my expectations in every way…The food was beyond outstanding. Our chef a genius in the kitchen and it was such a pleasure to taste locally sourced produce. (A. Knaggs, NSW, Australia, Atelier Provence and Barcelona 2017).
When we sat down for our first dinner as a group, I could not get over the warm table setting and food presentation. Every meal was exceptional and works of art on their own…The experience was so much more than any of my expectations and I will definitely be attending another Walk the Arts workshop! (J. Gross, Detroit, U.S.A. Studio Italia 2016)
Mónica's love of fresh produce and serving delicious meals made a perfect end to each day. An enriching and memorable experience. (P. Reid, Sydney, Australia, Studio Italia 2016).
Yves and Mónica are passionate and have honed this workshop over fifteen years into the smoothest and tightest run ship, between gastronomy, painting, lectures and curated museum tours everything flows along magically…The food is a culinary delight…The friendships formed will last a life time. (L. Prussing, Port Macquarie, Australia, Studio Italia 2014)
The whole experience was totally enriching – emotionally, intellectually and visually…The food was "gourmety plus". The whole workshop will remain a peak experience in my life. (B. Cail, Sydney, Australia, Studio Italia 2013).
The food was superb! Our meals were tasteful, colorful and abundant. Furthermore, I loved the spirit, the conversation, the humour, etc. I enjoyed myself for ten consecutive days among wine, delicious food and friends. (T. Galofre, Bogotá, Colombia, Studio Italia 2011)
Thanks for cooking the imaginative tasty meals that I looked forward to each day. I will always remember these experiences. (E. Weber, Ottawa, Canada, Studio Italia 2011).
Yves and Mónica were the consummate hosts, always solicitous of their little group and accommodating of our individual needs. As at any of their workshops, we laughed and we learned, we sampled the local spirits and grappled with the meaning of life (usually in that order), and we feasted on the local delicacies. Thank you for a wonderful experience that I would not hesitate to recommend to anyone! (H. Gasewicz, Ottawa, Canada, Studio Colombia 2013)